Spain has highest education drop-out rate in EU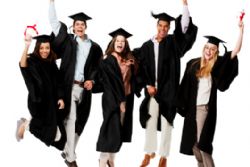 The official office of statistics for the European Union - Eurostat - has reported how Spain has the highest rate of school drop-outs in the whole of the EU.
The report studied the drop out rate of students in the education system of member states, and found that in 2012 the level in Spain had reached 24.9%.
Malta and Portugal came in 2nd and 3rd place, with 22.6% and 20.8% respectively.
As far the combined EU member states are concerned, the share of 30-34 year olds with a higher education degree was higher than the 2020 target of 40%, coming in at 43.1%