No to Further Tax Hikes : Montoro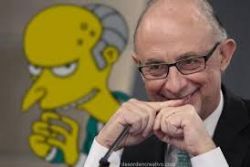 Finance Minister Cristóbal Montoro yesterday maintained that there would be no more tax hikes - as proposed by Brussels last week - in order to meet the country's deficit reduction targets.
In a report on Spain issued last month, the European Commission suggested the government reclassifies a number of items from the lower rate to IVA to the higher rate to generate more revenue. It also proposed additional taxes being applied to the energy sector.
"There will be no new tax hikes," Montoro said after the regular Friday Cabinet meeting. "I can't be any clearer than that."
The minister also said there would be also be no repetition "either partially or fully" of the suppression of the Christmas monthly bonus payment to public sector workers included in the 2012 budget.