Further Faces Confirmed for Benidorm TV Series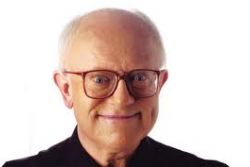 In an unusual break from the norm, ITV producers have issued a press release, reporting details of the much awaited 6th series of their popular TV series "Benidorm".
The Town's No.1 Blogger and self-confessed fan of the show, Irena Bodnarec, has advised Tumbit how a statement from the show has confirmed the appearance of a number of well-known faces.
Ken Morley, more commonly known from playing the character Reg Holdsworth from Coronation Street, and Philip Oliver who played Tinhead on Brookside will feature in the series.
This follows reports from Irene last week that Roger Lloyd-Pack - Trigger from Only Fools and Horses - will make an appearance in Episode 2 of the series.
Recommended Reading