Spain set for Chinese tourism explosion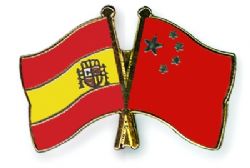 Today's online edition of the Independent has reported an increase in Chinese investment in Spain's popular tourist resorts.
According to information from the Office of Tourism in China, companies have been investing in a number of Hotels, following the revelation by the United Nations World Tourism Organisation that China is the World's fastest growing market for outbound tourism.
The Chinese spend a total of €77 Billion international tourism in 2012, and an inspection trip of a number of major tour operators is understood to have visited Majorca recently in preparation for promoting the Island to Chinese visitors.
The Spanish Office of Tourism has set itself the target of achieving 1 Million visitors per year by the year 2020 - up from the 200'000 received in 2012.
Just last week it was revealed how 480'000 Russian visitors are expected to enter Spain in 2013 , representing a 48% growth on 2012. It is not hard to draw parallels between the increasing interest in Spain by Non-EU countries and optimism that this could have a positive effect on the property market.