Compromis demand answers on Castellon Airport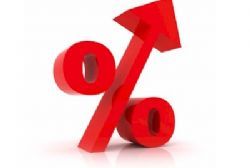 The Compromís opposition party for the Region of Valenica have asked the Generalitat Valenciana to confirm their exact percentage of ownership for Castellon Airport.
The question was posed by Deputy Spokesman, Monica Oltra, in Parliament last week when see demanded answers from the Regional Minister for the Economy, Maximum Buch.
Oltra referred to the inscription in the records of the Regional Audit Office, which noted that ownership was 99.99%, noting that this figure is higher than the 99.0% originally announced.
Other sources had noted that the airport was 98% owned by the Generalitat Valenciana, and 2% by the Provincial Government of Castellon.
Recommended Reading
• Generalitat Valenciana shirks Castellon Airport compensation payment
• Castellon Airport & Paramount Murcia : Don't take us for fools !
• Castellon Airport : Yet another deadline looms
• Happy Birthday Castellon Airport