Regional PSOE call for Clarification on Corvera Airport Loan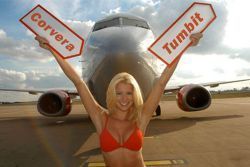 The Regional Secretary of Infrasturcture for the PSOE oppostion party in Murcia, José María Lajarín, has issued a statement earlier today calling for clarification of the region's €200 Million loan guarantee for the construction of Corvera Airport.
In the statement, Lajarin offered the opinion that the airport is "is another flagship project of the President which has crashed due to poor management, which is to date an airport that is in debt and without Airplanes".
"How can Valcarcel ask us to pay any more ?"
The Secretary blamed the dissappointing failure of the airport on the three consecutive terms of PP rule in Murcia.