Sabadell is preferred bidder for Banco Gallego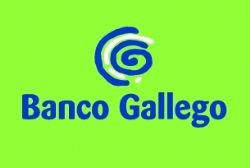 Spain's Fund for Orderly Bank Resturcuturing - commonly referred to as "FROB" - Said today how Banco Sabadell was its preferred bidder for small nationalised lender Banco Gallego, although it is still in negotiations over the final terms of the sale.
Banco Gallego, with around €3.5 billion of assets, is the smallest bank in state hands but its disposal is being closely watched after the auction of another nationalised lender recently failed.
Portugal's Banco Espirito Santo was also interested in Banco Gallego, sources have previously told Reuters.