PSOE to challenge changes to Spain's abortion law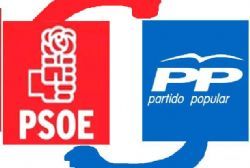 The PSOE has today spoken out against planned changes to Spain's abortion law.
Elena Valenciano, Vice President of the main Socialist Opposition party told the press how they would challenge any measures that would restrict access to such procedures and seek to distance themselves from the Vatican if Spanish Bishops continued to push for a greater degree of reforms.
"We can't accept that bishops continue to impose their moral position on the Spanish people"
The Partido Popular Government's Minister for Justice, Alberto Ruiz-Gallardon, announced plans to change the country's abortion law earlier this week, coinciding with the PM's return from meeting with the Pope at the Vatican.
Proposed changes to the current law include banning abortions for those under age 18 without parental permission, as well as making abortions illegal when the fetus is deformed.
Recommended Reading
• News : Priests to forgive abortion at World Youth Day
• News : Rajoy to meet Pope in Vatican next week
• Blog : Measure my Anus
• Blog : Spain versus the Catholic Church