Spain has "Most Indebted Companies in Europe" : IMF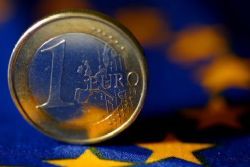 The IMF on Wednesday concluded that the high level of debt of listed companies in Europe, particularly in peripheral euro-zone nations such as Spain and Portugal pose an obstacle to economic recovery.
In its Global Financial Stability Assessment report released Wednesday, the agency estimated that the "debt overhang" of peripheral countries is as high as one-fifth of total debt pending payment, requiring "continued vigilance by supervisors on bank asset quality." The Spanish government has set up a bad bank to absorb the toxic real estate assets of the country's banks.
The IMF said debt stopped being sustainable when a company ceases to generate enough cash flow to service its debts. It estimated that the debt of Spanish companies included in the study amounts to 42% of their assets and, in the case of Portugal, 47%. That compares with 27% for France and 30% for Germany.
The report said that while tensions in the debt markets have eased in the wake of the ECB Outright Monetary Transactions (OMT) bond-purchasing program, problems could crop up that cause this situation to reverse itself. "Although investors and officials appear comfortable that the ECB's OMT remains a virtual program, this dynamic could change."
The OMT program has yet to be activated as it requires euro-zone member countries to first seek assistance from the European Stability Mechanism.
The IMF said if countries fail to carry out structural reforms and their economies remain weak, risk premiums could jump again. It forecast that the spread between the yield of Spanish and Italian two-year government bonds and the German equivalent of around 200 basis points could double.