Jazztel and ONO make gains in Spain's mobile market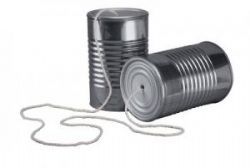 Spanish fixed line telecoms providers are gaining a bigger share of the country's shrinking mobile market as cash-strapped consumers switch to bundled packages offering mobile, internet and other services, data seen by Reuters showed.
Broadband specialist Jazztel and cable operator ONO gained more mobile customers than any other company in the first quarter of 2013, according to the figures, which are regularly collated but unpublished by the industry.
Jazztel, which will enter Spain's blue-chip IBEX 35 index next week, poached 208,850 clients from other operators in the first 3 months of the year, while private equity-owned ONO added 135,201.
Both are mobile virtual network operators (MVNO) which means they rent network capacity from other mobile providers.
In the same period, former monopoly Telefonica and no. 2 player Vodafone together lost more than half a million customers to rivals. Telefonica's market share fell to 36% in January from 40% the year before.
Lluis Borrell, partner at consultancy Analysys Mason, said Telefonica's bundled offer launched last October signalled a shift to convergence in the Spanish market that would give firms offering multiple services an edge.
"I see a good position for the combination of someone like a strong cable operator with a MVNO," he said.
Virtual operators have only been active in Spain since 2006, after the European Commission recommended in 2003 that countries open up telecoms markets to more competition.
But they grew their mobile market share to over 9% from 6.5% in the 12 months to January 2013. Jazztel estimates it will have between 2.3 and 2.5 million mobile clients by 2017 compared with 343,000 at end-2012.
LONG LEGS
The increasingly competitive mobile market has been shrinking since 2009 and is expected to contract further.
"This could potentially have very long legs indeed, you only need to look at the UK market for an example of how durable that can be," said John Delaney, director of mobile research for Europe at market research firm IDC.
Cable-based Virgin Media, which has focused on selling mobile as part of bundled packages, has a contract customer base of 1.7 million compared with under 500,000 clients 5 years ago and is Britain's no.5 player with 3 million mobile clients overall.
According to Jazztel, 25% of broadband connections in Spain will be part of convergent offers this year, increasing to 60% in 2015, mirroring a similar trend across Europe.
ONO said last week that its mobile client base had grown 160% over the last 12 months to over 500,000 customers, while Jazztel's mobile customer base grew 140% in 2012.
The major attraction of virtual operators, especially in a market like Spain with a 26% unemployment rate, is their low prices. However, there is a limit to how far MVNOs, which usually operate with low margins, can undercut competitors.
Spain's telecoms watchdog said contracts between MVNOs and the operators whose network they use were private. However, in some countries operators usually stipulate how far virtual operators can drop prices.
Traditional operators say they are unconcerned by rivals' rapid growth. Jazztel and ONO together have about 1.5% of Spain's mobile market.
Sources at former monopoly Telefonica said it was "totally competitive and offers similar prices to any other operator, but with the advantage of being a fully integrated operator".
No. 4 player Yoigo said: "In no way can MVNOs substitute MNOs which make heavy investments in networks and technology which take time to turn profitable and without which MVNOs would not even exist."