Spain approves construction of world's 3rd largest solar power plant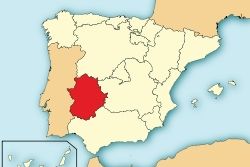 The Regional Government of Extremadura have approved plans for the construction of a 250 MW solar photovoltaic plant to be built at Royanejos.
French company Dhamma Energy are reported to be the favourites to manager construction of the project.
Final approval is still required by environmental and administrative agencies within the National Government, however once granted, it is expected it willprovide around 500 jobs (most during construction), with 70 of these being permenant operational positions.
The value of the project is placed at around 270 Million Euros.
At 250 MW, the Royanejos project would be the 3rd-largest in the world, with the location being chosen due to an average 3'200 hours of sunshine in the region each year.