Majority of British expats positive about finances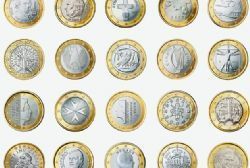 More than half of British expatriates are confident about their current financial situation, a new study has revealed.
According to the findings of a survey carried out by the deVere Group, 54% of Brits living abroad are happy with their finances.
Of the 472 people interviewed for the study, a further 19% said that they were not confident with their monetary situation and 27% said they did not know either way.
Expats living in China, France, Germany, Hong Kong, Italy, Russia, South Africa, Spain, Switzerland, Thailand, the United Arab Emirates and the US all took part.
The deVere Group carried out the investigation in order to gauge general opinion in the wake of the problems facing banks in Cyprus.
Nigel Green, chief executive of the deVere Group, said: "Of course it's hugely encouraging that the vast majority of British expats around the world are feeling positive about their current financial situation, although the findings were, perhaps, to be expected for three key reasons."
These he stated as being that there is a feeling by most people that the global economy is starting to pick up; many expats in the Middle East went abroad for increased salaries in the first place, and that a large number of expats have reduced tax liabilities.
Mr Green went on to say: "There are various attractive, expat-exclusive 'vehicles' which can allow individuals to grow and safeguard their wealth.
"These include international investment funds and HMRC-recognised Qualifying Recognised Overseas Pension Schemes (QROPS), which allow expats to avoid inheritance tax and lifetime allowance charges and provide the opportunity to draw a substantial tax-free lump sum.
"A combination of these 3 factors, I believe, are the basis for expats' financial optimism."
It is estimated by the Home Office that 4.7 million British citizens are expats in another country.
Recommended Reading
• What Exactly is "QROPS" ?
• A First-Hand Experience of Releasing a QROPS Pension
• QROPS : Comparing Jurisdictions
• Expatriate Healtchare News