Spain Business Culture blamed for zero growth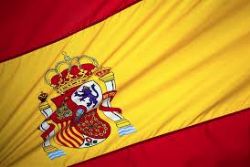 A report on today's online edition of Bloomberg has blamed Spain's lack of meaningful return to growth on the country's culture of Business.
The newspaper spoke to one Spanish entreprenuer who chose to stay on and establish his business venture in New York after graduating from University, rather than return to his home country.
"In Spain it's just harder to get funded unless you're already a big name," He said.
The actions of the 32-year Business owner reflect other startups founded by engineers fleeing Spain to start businesses in more promising locations. The exodus is crimping the country's technology industry and threatens the long-term vitality of an economy suffering from a 6-year slump and record unemployment.
The number of new businesses established in Spain annually has dropped by almost 100,000 over the past 6 years, to 334,516 in 2012 from 426,321 in 2007, according to the National Statistics Institute. Over the same period, more than 2 million businesses have closed.
The Euros region's 4th-largest economy, ranks 27th out of 118 in the Global Entrepreneurship and Development Index, behind France, Germany and 14 other EU countries, though ahead of Italy, Poland and Portugal. The index measuring entrepreneurial attitudes, action, and aspirations, is led by the U.S.
High-technology's share of exports is lower in Spain than most other EU countries, according to Eurostat. In 2011, high-tech jobs accounted for 3.5% of total employment in Spain, less than in France, the U.K., Germany, Belgium or the Czech Republic.
Not all ambitious Spaniards leave the country. Jenaro Garcia founded outdoor Wi-Fi provider Let's Gowex SA in 1999 and took it public in 2010. In 2012 its sales jumped 71% to €114 million, and its stock has doubled this year.
Spain's culture has hobbled startups, says Victor Conde, a professor at Nebrija University in Madrid. Parents often push their children toward less risky paths, such as government jobs. Schools, which should encourage risk-taking and innovation, are too cautious, and many Spaniards are biased against entrepreneurs, he said.
Spain is trying stop the brain drain as it seeks to wean its economy from its dependency on tourism and construction. PM Mariano Rajoy's government has pledged to help entrepreneurs access funding and allow startup founders to make lower contributions to the pension and unemployment-benefits system. The government is also drafting a law seeking to reduce bureaucratic hurdles to setting up companies and make it possible for people to do so without putting all their personal assets at risk.
"The government has taken some small steps but hasn't made much progress, so its program for entrepreneurs isn't really living up to expectations," Conde said.
As long as public money drives entrepreneurship, rather than private investment, the economy risks failure to make long- lasting gains, said Pedro Nueno, a professor of entrepreneurship at IESE Business School in Barcelona.
"By helping entrepreneurs through incentives we are making a mistake," said Nueno, who advises startups in Europe, China and Africa. "There are people who grab the money without really knowing what to do, so in just a few months they end up having wasted both their time and taxpayers' money."
Until more wealthy Spaniards are willing to risk some of their money on startups, entrepreneurs will continue to flee, said Tontxu Campos, director of the Entrepreneurship Center at Deusto Business School in the northern city of Bilbao.
"It's not that there's no money," Campos said. "There's just no culture of investing in someone's ideas rather than real estate."
Recommended Reading
• Spain's Startups Leave in Search of Venture Capital