Spain's 2012 deficit shortfall widens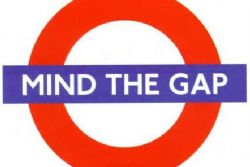 Spain fell short of its budget deficit goal last year, EU data showed on Monday, although the overall fiscal picture for the euro zone improved.
Eurostat reported how Spain's budget shortfall was 7.1%, excluding bank recapitalisation - higher than the government's 6.98% official year-end reading, and well above Madrid's original target of 6.3%.
Overall, the 17-nation euro zone looked much better off at the end 2012, however. Its combined fiscal deficit was 3.7% of GDP, compared with 4.2% in 2011 and 6.5% in 2010.
Sharp public spending cuts have been the euro zone's strategy for clawing back credibility with investors after a decade-long credit-fuelled boom.
Record unemployment and protests across Europe, however, are forcing something of a rethink, with the focus shifting to growth strategies. Both Spain and France are expected to get more time to reach EU-mandated targets.
EU leaders are desperate for economic growth as the euro zone struggles through its 2nd consecutive year of recession, and some officials say they will back off from the spending cuts blamed for deepening Europe's economic downturn.
However, it is not yet clear how big a policy shift EU policymakers are planning.
EU Economic and Monetary Affairs Commissioner Olli Rehn told Reuters in Washington on Thursday that financial leaders from the group of 20 economies calling for less austerity were "preaching to the converted."
However, Germany and the ECB still want to see the euro zone put its finances in order after a decade of borrowing that saw countries' debt and deficit levels rise dramatically.
The task facing Spanish PM Mariano Rajoy, meanwhile, remains daunting if he is eventually to bring Spain's budget deficit to the 3%level deemed by the EU as economically healthy.
Adding in the cost of recapitalising Spain's banks and a Ä40 billion bank bailout from the euro zone, Spain's deficit was nearly 11% in 2012, higher than the European Commission's forecast of 10.2%, and an increase from the 9.4% deficit of 2011.