Orange Spain launches fibre optic network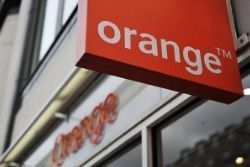 Orange España have reportedly completed the first phase of their FTTH (fiber-to-the-home) project in connecting around 40'000 residential properties in the La Vaguada district of Madrid to their network.
Subscribers living in areas covered by FTTH will now be able to enjoy Internet speeds of up to 100 Mbps. Moving forward from this, Orange will role the offer out to residents of other Spanish cities.
Orange are also considering offering an additional 58,000 properties in Catalonia and Asturias access to their network through third-party providers, which could see their subscriber base grow to 100'000 connections within the coming months.
Orange also plans to expand its fiber-optic network to 400,000 Spanish properties in partnership with Vodafone Spain, following an agreement between the two providers signed last month.