Minister confirms Corvera Airport will not be open this summer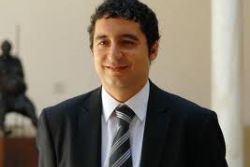 The Region of Murcia's Minister of Culture and Tourism, Pedro Alberto Cruz, has finally publically admitted that the International Airport of Murcia will not be operational before the summer.
However, Cruz told Europa Press that the Airport will definitely open, and that the regional government is doing all it can to ensure that this happens without delay.
"At the moment the date for opening is undecided, but it will not be this summer", the Minister explained, "we are all working hard to remove the delays."
Cruz has gained an unenviable reputation with the Spanish press and local residents of Murcia due to his many platitudes and self-imposed yet missed deadlines concerning both the Corvera Airport and Paramount Pictures Theme Park Projects.
Recommended Reading
• "Everything going well at Corvera" : Minister
• Corvera Airport "On Schedule"
• Corvera Airport still requires permissions
• Spain : 6 Months of Lies and Bullshit