Paramount Murcia "approval expected in next few days"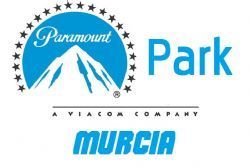 The Central Government's Ministry of Presidency has finalised the environmental impact report concerning Murcia's Paramount Pictures theme park.
The announcement was made on Monday by the Regional Minister of Culture and Tourism, Pedro Alberto Cruz.
The document, which had been delayed for several months due to a number of changes to the original footprint, is currently being reviewed by the Urban Planning Department of the Ayuntamiento of Alhama de Murcia.
Cruz confirmed that "the special plan will be approved within the next few days, which will give the green light to excavation work starting".
Recommended Reading
• Paramount Murcia goes Pear-Shaped
• Paramount Murcia "Work Will Commence in July"
• Paramount Murcia : 12 Months of no news
• Paramount Murcia : Spare us the Bullshit