Parents in Spain call for Homeschooling Clarification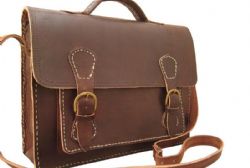 Parents are asking for Spain's Education laws to officially recognise Homeschooloing as an alternative to sending their children to be taught by teachers at schools, in order that this method of teaching will eventually be recognised by the higher education system.
A number of families have been reported to the authorities, on grounds that their children have dropped out of school. But very few cases have gone to court.
Spanish law states that 10 years of education is compulsory, however, as this is generally understood to mean school attendance, there is no law that clearly states that homeschooling is illegal.
The most recent sentence issued by the Constitutional Court sentence on the matter, dating from Dec. 2, 2010, ordered a group of homeschooling parents to send their children to school in the southern Spanish city of Málaga.
In Europe, homeschooling is legal in Austria, Belgium, Denmark, Finland, France, Ireland, Italy, Luxembourg, Norway, Portugal, Slovenia, Ukraine and the UK.
Homeschooling is most popular in the USA, followed by the UK, whilst being illegal in Germany and Sweden, where the authorities have clamped down on homeschoolers in recent years.
Spain's Association for Free Education (ALE) report that in this country there are around 2,000 homeschooling families, and that the number is growing as more and more people find out about education at home.
One ALE mother who homeschools her three children aged 3 to 7 told IPS that despite the stereotype that families choose homeschooling for religious reasons, those who practice it are actually a broad range of middle-class families, with different philosophies and methods.
While some parents completely teach their children themselves, others hire tutors. There are couples who decide from the start never to send their children to school, while others come to homeschooling because their children have attention deficit disorder problems, are failing classes, are being bullied at school, or have special education needs.
Homeschooling families are also demanding that their children be allowed to earn the ESO – compulsory secondary education – diploma at age 16, like everyone else. Currently, homeschooled children must wait until they are 18 to take the exam.
One of the strongest criticisms against homeschooling is the lack of socialisation, howver the ALE encourage post-learning activities and encourages regular gatherings.
Expats arriving in Spain who have Homeschooled their children in other countries also face problems getting the educational programme and diploma recognised in Spain, making it difficult for them to continue Homeschooling in Spain and enroll in mainstream education.
And whilst the Ministry of Education does have an Official Distance Learning Centre, it specifically serves the minority of young people who work in showbusiness and must travel awat from home frequently, and not for regular families.
As it stands, Homeschooling in Spain is neither officially recognised, nor illegal, making it a difficult choice for parents to make an informed decision about the education of their children.
Recommended Reading
• IPS : Homeschoolers want legal vacuum filled in Spain
• How to Guide : Homeschooling in Spain
• Spanish Authorities Clamp down on Homeschooling