Spain's Sabadell beats profits forecast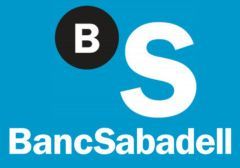 Spain's 5th-biggest bank, Banco de Sabadell, beat analyst expectations on Thursday as it posted a Q1 net profit of €51 million, boosted by trading gains and a drop in operating expenses.
Profit was still 36% lower than a year ago, but analysts polled by Reuters had projected it would fall closer to 82%.
Net interest income, the difference between earnings on loans and payouts on deposits, came in lower than analysts had forecast, but still rose nearly 11% compared to Q1 of 2013.
Sabadell's bad loan ratio jumped to 9.7% from 6% at the end of December after it bought several ailing lenders.