Spain Power Deficit Widens by 46%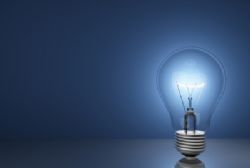 Spanish power companies' regulated revenue fell short of what the government promised by €5.6 billion last year as new taxes and other measures failed to narrow the gap between costs and sales.
The shortfall, known as the tariff deficit, expanded 46% from the €3.85 billion registered a year earlier, according to a report on the website of the National Energy Commission dated April 18. It's more than triple a government forecast from last April, the commission said.
For more than a decade, Spanish governments have forced electricity retailers including Endesa and Iberdrola to pay above-market prices to renewable-power producers without letting them recover all of those costs through higher rates to consumers. Clean-energy subsidies for generators such as solar and wind parks jumped 23% in 2012 to €8.6 billion.
PM Mariano Rajoy has approved a series of measures to close the gap between costs and sales, including lower renewables subsidies for new projects and a 7% tax on generation. The deficit has continued to grow as aid to existing projects rises and cuts in regulated costs fall short.
The deficit generates debt on the books of power companies until they can bundle it into securities and sell it to investors, who are paid interest out of future consumer bills.
Hello to further electricity price hikes ?