Small EU Companies say financing conditions worsen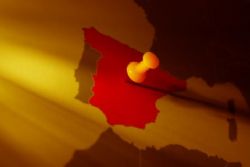 Small businesses in the euro zone faced deteriorating credit conditions, but the pace of decline in access loans has slowed from the previous six months, the ECB said on Friday.
In a survey on access to finance of small- and medium-sized enterprises (SMEs), 11% of survey participants reported that their loan application had been rejected, compared with 15% in the previous survey, conducted 6 months earlier.
The ECB also said that financing conditions for small firms vary greatly within the 17-country bloc, with credit availability worsening most in Greece and Portugal, but improving in Germany.
"The degree of the reported deterioration remained significant in a number of the stressed euro area countries, in particular in Greece and Portugal," the report said.
It showed that only a quarter of Greek SMEs, which applied for a loan, received full approval, while more than 80% of German ones said the same.
The report also said that financing conditions were more difficult for small companies than for large ones.
In Spain, Italy and Portugal more than 50% of surveyed companies said that their lending rates had increased.
The survey of 7,510 euro zone firms was conducted between Feb. 18 and March 21.