Spain GDP expected to fall 1.3% in 2013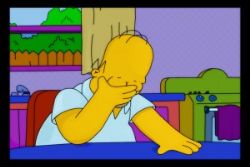 Spain on Friday revised down its growth forecast to -1.3% of GDP and said its public deficit would now reach 6.3% of the economic output.
The government, which also released a raft of economic reforms, said the country would return to growth in 2014, while its deficit would be brought below the European ceiling of 3% of GDP in 2016, two years later than initially expected.
Unemployment, which on Thursday rose to 27.2%, with more than 6 million people currently unemployed, would remain at a high level over the next two years at 27.1% in 2013, 26.7% in 2014 and 25.8% in 2015.
At a press conference following the adoption of the new economic plan, Deputy PM Soraya Saenz de Santamaria said the government would not need to pass major new reforms, tax hikes and spending cuts to meet the new targets.
She said the government, which had to backtrack from its pledge to cut taxes as soon as next year, was still aiming at cutting the income tax in 2015.
While consumer and energy taxes would remain unchanged, the government will review the corporate tax, she said.
Economy Minister Luis de Guindos said the new deficit-cutting path as well as the growth targets had already been agreed with the European Commission and euro zone peers and insisted Spain was on the right track.
"2014 will be the year of recovery," he said.
Before the plan was adopted, Europeans officials had told Reuters the issue of giving Spain more leeway to cut it spending gap was still intensely debated in Brussels and would probably not be resolved until May 29 when the European Commission is due to announce its decision.
A heated debate about Europe's austerity drive has flared back into life this week and Spain is widely seen as a taste case for Europe's economic policy.
Rajoy, a keen advocate of austerity in his first year in power, had tried since February to find a middle way between the pro-austerity and pro-growth camps, saying Spain would always be disciplined on spending but indicating that he would also now lean more to stimulating growth. The new plan would stick to this strategy.