IMF welcomes Spain's plan to ease up on austerity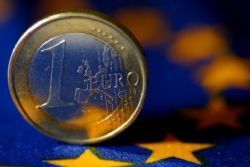 The International Monetary Fund on Friday welcomed Spain's decision to ease up on its austerity drive, saying it should aid employment while still helping to return the nation to fiscal health.
"I strongly support the Spanish government's objectives of restoring a sound fiscal position while securing a recovery and creating jobs," IMF Managing Director Christine Lagarde said in a statement. "Today's announcement to pursue a more gradual consolidation path is a welcome step toward meeting these goals, building on major reforms and structural fiscal improvements last year."
Lagarde said the IMF looked forward to discussing the plans with the government during a mission to Spain in early June that is part of the Fund's annual review of the Spanish economy.