Further answers demanded on Corvera and Paramount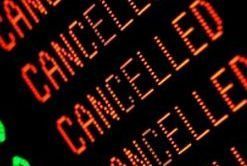 The Spokesman IU-Verdes (Green Party) in the Region of Murcia, José Antonio Pujante, has sent a letter to Vice President and Minister of Economy, Juan Bernal, demanding reasons as to why the region has not adhered to the 2014-2020 strategic plan.
In a statement to the press, Pujante also requested a formal evaluation of the plan for the 2007-2013 period.
The Green Party Spokesman reminded journalists that the previous plan identified water as being the "key weakness" of the region, however just last week President Valcarcel signed away many of the region's water rights to neighbouring Castile-la-Mancha.
Pujante also asked how and where the Paramount Pictures theme park and Corvera Airport projects featured in the 2014-2020 plan, and why explanations as to theory status had not been allowed for in the closure of the 2007-2013 plan.
The IU-V spokesman has been particularly vocal about Paramount Murcia and Corvera Airport over previous months and Tumbit can't help but feel that he is alone in demanding answers from the regional authorities.
Recommended Reading
• Murcia President adds water to Corvera and Paramount cock ups
• Regional Politician questions Corvera and Paramount
• Politician criticises Corvera, Paramount and Gay Tourism
• Spain : 6 Months of Lies and Bullshit