Expat Couple refer Spain to EU Court of Human Rights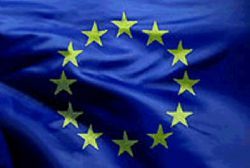 After months of preparation, since the case was first announced, a British family from Albox have today formally taken Spain to the European Court of Human Rights in Strasbourg on the basis that Spain, and in this specific case, the Junta de Andalucía, does not respect their human right to property.
The claimants, who for the moment wish to remain anonymous due to ill health, are represented by the lawyer Gerardo Vazquez and supported by the property owners associations AUAN, SOHA and AUN.
Maura Hillen, President of AUAN states: "We believe that this claim is the first of many such claims against Spain for not respecting the fundamental right to private property. This couple's case is particularly acute. Their house has planning permission granted by the town hall but the regional government challenged it on the basis that the house risked creating an urban nucleus. What the administration gives with one hand it takes away with the other. Citizens should not be expected to suffer the consequences of disputes between two branches of the same administration". She added "It would be funny if it were not so tragic – this house is surrounded by other houses constructed without planning permission. These houses, without planning permission, are at no risk of demolition because the government failed to act against them in time but the most legal house with planning permissions has a demolition order!"
Mrs Hillen summarised the complaint of the British family in this case "They say that the Spanish system has failed them, as it has failed thousands of other people who are affected by these planning issues. They say that the Spanish state does not sufficiently respect the right to property established in the European Convention of Human Rights, that there is no clarity in the Spanish legal system and that to demolish their house would be an arbitrary and disproportionate measure which would not achieve anything. They also claim that the demolition of their property would be a de facto expropriation without any guarantee of compensation".
The couple's lawyer, Gerardo Vazquez, is collaborating with the UK based solicitor, Jonathan Hoggett, and a specialist in Human Rights Law, Dr. Jose Luis Bazán. Like Sr. Vazquez, they are convinced of the material justice of the complaint.
Asked if this case is like that of Mr & Mrs Prior, Mrs Hillen said "It is very similar, except that sadly the Priors are living in their garage some years after their property was demolish and have yet to receive adequate compensation. The claimants in this new case do not want this to happen again".
To try to improve the situation going forward Mrs. Hillen states that AUAN is trying to promote legislative changes at a state level whereby the Ley de Suelo (State Land Law) would adopt measures to expressly recognise the fundamental right to property in a manner that is more consistent with the international obligations of this country. Maura explains "There are precedents; such changes have been made in Cantabria". She added "It is a shame that politicians will not deal with those affected when trying to resolve these problems and as a result laws that do not take account of social reality are condemned to failure. I hope that the Development Commission of the Congress of Deputies, the Ministry of Development or anyone has the courtesy to recognise that we exist, that we have made proposals, and that they dedicate some time to consider what we have to say because we live with these problems every day. "
"We are the consumers of the Spanish brand, a brand that the government wants to develop, and we say that the brand has some shortcomings that require fixing" she concluded.
Recommended Reading
• AULN