Lloyds agrees to sell Spanish branches to Sabadell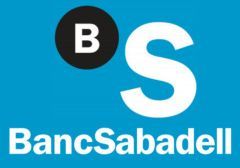 British bank Lloyds on Monday said it had agreed to sell its Spanish retail banking business to Banco Sabadell in exchange for a 1.8% stake in the Spanish bank.
Under the agreement, Lloyds said Banco Sabadell would hand over shares from its treasury stock in exchange for Lloyds' private and retail banking business in Spain, worth £1.52 billion pounds / roughly €1.81 billion Euros at today's exchange rate.
On completion Banco Sabadell will give Lloyds 53.7 million shares from its treasury holding worth around £72 million pounds, based on its average share price on April 26, said Lloyds, adding that Sabadell could pay a further £17 million pounds over the next five years dependent on mortgage book margins.
Sabadell is currently Spain's fifth largest lender, who last week bought rescused Banco Gallego from the Bank of Spain for the nominal sum of €1.
Later in the week the Bank also reported how they had beat analyst expectations by generating €51 million in net profits during the first quarter of the year.
Last year Banco Sabadell also purchased Caja Ahorros Mediterraneo (Also known as CAM) for the token sum of €1.