Germany to help Spain address youth unemployment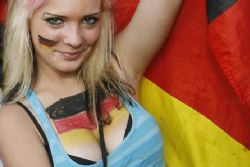 Spain and Germany have announced they are to collaborate on a program to promote investment in small and medium sized Spanish Businesses in an attempt to address the country's escalating youth unemployment problem.
Figures released by the EU last week revealed how unemployment in Spain stood at 27.2% - or 6. Million - at the end of the first quarter of 2103, with an estimated 57% rate of unemployment in those aged under 25.
At a press conference in Loja, Granada, Economy Minister Luis de Guindos and German Finance Minister Wolfgang Schaeuble spoke of how the bilateral sponsorship plan would be offically presented before the end of the May.