Spain 2nd loudest country in the world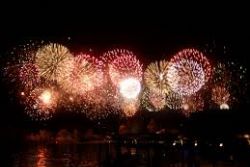 Spain is the second noisiest country in the world, with Japan in first place. According to a report called 'Noise and Health', Spain has the highest rate of population exposed to excessively loud noise: it currently affects more than 9 million people, or 20% of the population.
The study is the most complete collection of research on the population's exposure to sound and the effect this has on health. Traffic, transport and some forms of entertainment (concerts and clubs) are the main causes of the problem in Spain. The study underlines the direct relationship between noise and the appearance or increase of some diseases, including hearing problems, an increase in cardiovascular disease, insomnia, psychological problems and problems with slower cognitive development in children. It is a question that affects all parts of society, which is both the victim and, at the same time, the creator of excessive noise.
Experts are therefore recommending a 'low-noise diet'. By changing some habits, it is possible to considerably reduce one's exposure to loud noise. By limiting the volume on music players, the TV and radio, by avoiding noisy places, respecting the hours of rest and by using public transport or more efficient cars, it is possible to reduce exposure to excessively loud decibels.
Recommended Reading
• West-Info : Spain one of the loudest countries in the World