New online test to help British expats gauge tax status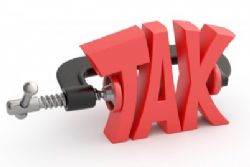 HM Revenue and Customs (HMRC) is in the process of rolling out a new online statutory residence test, which will allow expatriates to establish whether they owe any tax in the UK.
It coincides with a new set of regulations that use residency as the basis for taxation, with a formula taking various factors into account, reports 7 Days.
These elements include time spent in the UK, property, family ties and any homes being rented by the expat.
A spokesman for the HMRC in London told the news provider: "It has always been necessary for an individual who has UK liability to income or capital gains tax to notify HMRC if they have not received a tax return for the year unless they have no UK gains and all such income has been taxed at source.
"A key factor is whether the individual is a UK resident. If so, they will be liable on their worldwide income and gains. If non-resident they will need to notify HMRC if they have untaxed UK income."
Previously, cases on taxation had to go through the courts, but as of April 6th the law has been drawn up in writing.
The spokesman concluded: "To a very large degree the statutory residence test reflects that established practice and case law, so that most individuals' residence status will not change."
Those who find themselves in complex tax circumstances are likely to be offered more clarity through the new system.
Expats will be asked a few straightforward questions in order to ascertain their position and common enquiries will be addressed.
New guidance on residence as a basis for taxation is to be produced and will be available in the not too distant future.
The test has not yet been set live, but when it is, expats will be able to take the test here.
Click here to read More News Stories by Expatriate Healthcare?