Spain Dominates "World's Best Restaurants" 2013 List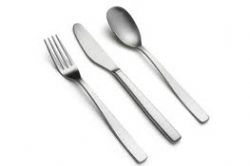 Spain has once again dominated the Top 10 in "Restaurant" Magazine's annual ranking of the World's 50 best restaurants.
The much coveted number 1 spot was awarded to El Celler de Can Roca, Girona, who has come 2nd on the list for the 2 previous years.
The 2 Michelin-starred restuarant has been run by the three Roca brothers since 1986, and has usurped Denmark's "Noma", preventing them from holding the titled for a 4th consecutive year.
Spain's Feran Adria - El Bulli - lost the No.1 ranking in 2010.
The Top 10 :
1 - El Celler de Can Roca, Girona, Spain
2 - Noma, Copenhagen, Denmark
3 - Osteria Francescana, Modena, Italy
4 - Mugaritz, San Sebastian, Spain
5 - Eleven Madison Park, New York, United States
6 - D.O.M., Sao Paulo, Brazil
7 - Dinner by Heston Blumenthal, London, Britain
8 - Arzak, San Sebastian, Spain
9 - Steirereck, Vienna, Austria
10 - Vendome, Bergisch Gladbach, Germany
Spain also played host to no.26 on the list with the Quique Dacosta, Denia (Costa Blanca) and no. 44 Asador Etxebarri, Atxonda (Basque Country).
Recommended Reading
• Spain Features Heavily in World's Best Restaurant List 2012