Castellon Airport Opening Delayed - Again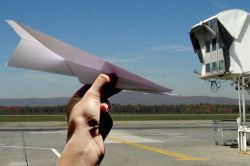 Spanish Airports Authority - AENA - has issued an encouraging report for Castellon Airport, confirming that both Commercial and Passenger aircraft can land at the airport.
This comes 2 months after safety checks to confirm the suitability of the infrastructure at the facility first began.
According to unnamed AENA sources, the Ministry of the Interior are preparing the appropriate licences and permits, which will include customs and immigration activities at the airport.
However, the Central Government's approval of a new National Security Plan could delay the opening of the airport beyond October 2013, which was the latest date offered by the Generalitat Valenciana.
In November 2012 the central government approved a new security plan for Spanish airports, in line with EU Policy, which is to cover all aspects of security for Goods, Passengers and Infrastructure.
The sources have suggested that many Spanish Airports are thought to be already complying with the (expected) contents of the new plan, given that the recommendation were first muted almost 6 years.
It should come as little surprise to many that in this 6 year period - which roughly coincides with the construction of the facilities - that Castellon Airport must make significant changes to meet these recommendations.
These changes - although not expected to be costly - will result in delays before the airport can operate.
Read further Castellon Airport news by clicking the link >> HERE <<.