Spain's demand for fuel falls in March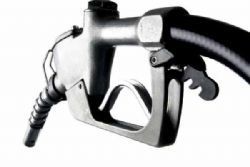 Spain's diesel and gasoline consumption fell in March, according to Corporacion de Reservas Estrategicas de Productos Petroliferos, the government agency known as CORES.
Diesel demand declined 8.4% from the same month last year to 1.69 million metric tons, preliminary data posted today on the agency's website show. Gasoline use dropped 10% to 377,000 tons.
Demand for gasoline and diesel both increased from the January and February levels, according to the monthly data compiled by Bloomberg.
Recommended Reading
• Spain sees demand for fuel slide
• Petrol Prices : I Don't Like Monday's