Spanish judge wants 8 business leaders in court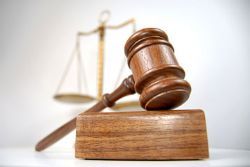 A magistrate investigating corruption allegations against Spain's ruling Partido Popular (PP) ordered 8 business leaders on Tuesday to appear in court for questioning about supposed donations they made to the party.
It was the latest development in a high-level corruption scandal that has enraged Spaniards struggling with a deep economic crisis and high unemployment.
The judicial subpoenas were for prominent construction magnates including Juan Miguel Villar Mir, president of Obrascon Huarte Lain (OHL), Luis del Rivero, former president of Sacyr Vallehermoso, and Jose Maria Mayor Oreja, ex-president of FCC Construccion, a subsidiary of.
Center-right PM Mariano Rajoy and other PP leaders have repeatedly denied any wrongdoing in the case.
High Court Magistrate Pablo Ruz said in his writ that he was citing the 8 men as accused parties, based on a criminal complaint filed by small opposition party, the United Left.
The United Left's lawsuit accused the men of bribery, money-laundering and other crimes. Ruz did not say whether he was charging any of the men with a crime.