Spain cuts renewable energy budget by €1 Bln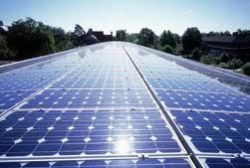 El Economista has reported how the first draft of the Ministry of Industry, Energy and Tourism on the energy reform contains renewable energy cuts of between €700 million and €1 billion.
Meanwhile, for photovoltaics, the government plans to extend the rule introduced in 2011, which placed a limit on the maximum number of hours photovoltaic installations are subsidized for. Originally, the regulation – RD-L 14/2010 – was to remain in place until 2013. However, the new plans means it could be extended from 2014 onwards.
To compensate, the government may extend the number of years that the photovoltaic feed-in tariff is paid. This was already introduced as a compensatory measure under RD-L 14/2010, which saw the number of years extended 25 to 28. No further details on this issue were reported.
Spain is set to introduce an energy reform in the first semester of this year. Both, renewable and conventional energy sources are expected to be affected.
Just a few days ago, the Spanish grid operator, Red Eléctrica de España (REE) reported that renewable energy covered 54% of Spain's electricity mix in April, thus setting a new record for a second month in a row.
Meanwhile, on April 18, the country's National Energy Commission (CNE) stated in its annual report that Spain's PV industry did not contribute to the massive power tariff deficit seen in the country's electricity sector in 2012. Overall, Spain's cumulative tariff deficit has risen to €35.6 billion.