Consumer Confidence in Spain improves in April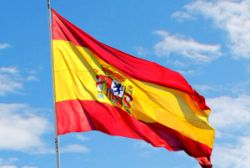 Spanish consumer confidence increased last month by 4.6 points to reach 56.7, according to data published this Friday by the Sociological Research Centre (CIS).
This equates to a 8.8% increase on a monthly basis, and a 12.8% increase in annual terms on Spain's April 2012 consumer confidence rating of 50.3 points.
The Consumer Confidence Index is calculated on a scale of between 0 - 200 points with ratings of over 100 points considered as positive and optimistic perceptions of the economic situation, with those below 100 indicating negative or pessimistic opinions.
April's consumer confidence is therefore still very low, the improvement was due to a slight improvement in the perception of the Spanish people about the current economic situation and expectations for the future.
The Consumer Confidence Index helps to predict consumer behavior in the following month, providing very useful information to predict how Spain's domestic demand will evolve in an atmosphere which has seen it shrink in recent months due to unemployment and lower salaries.
New economic predictions released by the Spanish government last week on Friday said the country would suffer a 1.3% GDP contraction this year while it would grow slightly in 2014.