Spain to slash €8Bln administration costs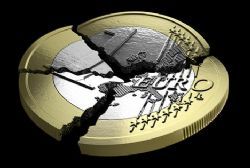 Spain is hoping to slash €8Bln in 2014 and 2015 via reforms of the country's administration, deputy secretary general of the ruling PP Esteban Gonzalez Pons said here on Thursday.
According to Gonzalez Pons, the group in charge of designing the reform will present their conclusions in June when they will propose a reduction of €8 Bln.
He said all members of the PP believed that a reform must be carried out in order to save costs and reduce taxes for Spaniards.
Commenting on the problematic unemployment situation in Spain which saw 27.1% of the country's active population without a job, Gonzalez Pons said a national agreement should be reached in order to create employment, something that the government insisted that it would happen in 2014 when the economy is expected to return to growth.
The Spanish government presented on Friday last week its new economic predictions in which unemployment will decrease to 26.7% in 2014 and to 25.8% in 2016. The country's annual economic output, in the mean time, will suffer a 1.3% contraction in 2013 but will grow by 0.4 and 0.9% in 2014 and 2015 respectively.