EU Expects Spain's Public Deficit To Grow in 2014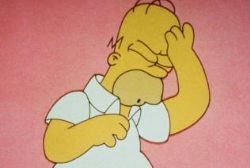 Spain will not meet it's 2014 budget deficit target by some margin, as the economy posts weak growth and temporary budget-tightening measures expire, the European Commission said on Friday.
In its spring economic forecasts, the Commission estimated that Spain's deficit - excluding bank recapitalizataions - will amount to 6.5% of GDP this year, increasing to 7% in 2014.
The reported went on to say how the structural deficit "is estimated to be back at its 2012 level in 2014".
Assuming no further changes to Spanish Government policy, the structural deficit will be 5.5% of GDP in 2014, it said.
The forecasts clash with the Spanish government's recently unveiled National Reform and Stability Program, under which the government pledged to cut its budget shortfall to 5.5% in 2014, 4.1% in 2015 and 2.7% in 2016.
The Commission estimated that Spain's economy would shrink by 1.5% this year and expand by 0.9% in 2014. That compares with a winter forecast of a 1.4% decline this year and a 0.8% rebound in 2014.
The Commission report highlighted that Spain's overall debt levels are rising sharply. "Large public deficits, low nominal GDP growth and bank recapitalisation costs are projected to raise the general government gross debt by more than 12 pps. to 96.8% of GDP between 2012 and 2014."