Mass exodus from Spain over new tax laws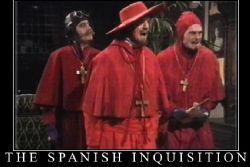 A large number of expatriates have left Spain in advance of new tax laws coming into force that affect 200,000 Britons.
The 30th April was the deadline to declare foreign assets and many expats decided to leave the country or hand in their residency cards to town halls fearing a Cyprus-style raid on savings, reports the Daily Mail.
Opponents of the asset declaration law, including many Spanish politicians, say that it is discriminatory and is likely to see the economies of coastal towns suffer as residents from the EU leave.
It is mainly pensioners and retirees from Britain and other countries that are affected as most Spaniards do not have any assets abroad.
A petition to the EU suggesting the change is unlawful has been led by the former British consul to Alicante, Russell Thomson.
Under the new criteria anyone living in Spain for 6 months a year or more and with overseas assets in excess of €50,000 must declare what these are.
Those who fail to declare their assets or enter incorrect information into the online form could be faced with a fine of €10,000.
Details of UK bank accounts, mortgages and other financial agreements are required to be entered electronically, which has also led to some nervousness over security.
The law was passed in November 2012, but since then there has been no official information regarding what the data will be used for.
Lorna Ainsworth of the Xabia Democratica party that represents expats told the news provider: "Rumours of Cyprus-style actions abound. Many people I know intend to change from resident to non-resident status and use their homes here for less than 183 days per year.
"Many people I know are leaving; many more want to leave but can't sell their properties."
The law was designed to tackle corruption and criminality, but is targeting ordinary expats who have labelled it the new Spanish inquisition.
Click here to read More News Stories by Expatriate Healthcare?