21 Drug Suspects Detained in Malaga Bust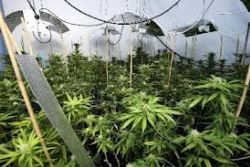 Spain's Ministry of the Interior have confirmed that a joint operation between Spanish and Dutch Inland Revenue authorities and Police forces has reulted in the detention of 21 suspected drug smugglers.
A total of 15 undercover plantations using hydroponic technology to grow 13,000 plants were discovered throughout the province of Malaga, where investigators seized 15kg of Afghan hashish and 1kg kilogram of ecstasy.
The mostly Dutch suspects also saw their 20 luxury vehicles confiscated, and a total of 5 Spanish and 8 Dutch properties, valued at €4.4 million.
Although grown in Spain, the drugs were destined for sale in the Netherlands.