Spain announces further reform of Cajas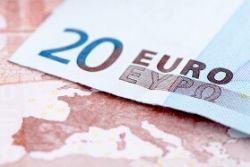 Last week Spain announced plans to control the cajas blamed for causing the country's financial crisis, the latest measure in an overhaul of its bailed-out banking sector. The government launched a bill to restrict the regional savings banks' lending to individuals and small businesses, it announced after a cabinet meeting.
The cajas - which were traditionally regionally based lenders - diversified into property during Spain's decade-long building boom that went bust in 2008. "What we are trying to do is return to the traditional model of savings banks - a traditional model that somehow got distorted in recent years and was the basis of the problems in the Spanish financial model," Finance Minister Luis de Guindos announced at a press conference.
This is just one of the measures Spain promised to the EU last year in return for tens of billions of euros to save its banking sector from collapse. It plans to limit a savings bank's assets to €10 billion, the Ministry said in a statement detailing the plan. If a caja exceeds that size, it will have to submit its financial activities to more stringent regulation.
The plan also aims to place control of the savings banks firmly in the hands of depositors, shielding the boards from political influence. It will set quotas for the proportion of seats on the board held by depositors and demand that board members have financial competence and experience.
That was apparently a response to past controversies over the naming of unqualified figures with links to politicians to the boards of the cajas. Dozens of cajas were swallowed up in a mass restructuring of the banking sector following the start of the Spanish crisis.