Spain expects to see Healthcare Tourism hike by 2020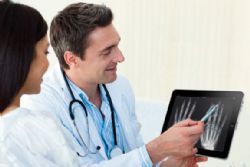 Spain's Secretary of State for Tourism, Isabel Borrego, has told Comisión de Industria, Energía y Turismo del Senado (Committee on Industry, Energy and Tourism for the Senate) conference delegates how an estimated 22'000 foreign visitors came to Spain in 2012 for healthcare purposes.
Borrego quoted data provided by Turespaña, which placed the amount of money paid by Healthcare Tourists at €12.1 Mln.
The Minister also stressed that this demographic is essential to the wider tourism economy, and noted that the average expenditure of healthcare tourists is significantly more than that of a conventional tourist, and the time spent in the country is generally longer.
Over 9 Million Foriegn Healthcare trips are made in the Eu each year, with teh industry expected to grow by 90% by the year 2020.
Borrego reminded delegates that such tourists typically visited Spain out of season, and urged those in the Medical, Healthcare and Wellbeing sector to take diversify to take full advantage of this expanding niche.