Murcia Polticians "Learn more about Corvera through Press"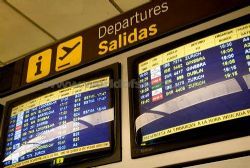 The Infrastructure spokesman for the PSRM-PSOE, José María Lajarín, has demanded that Murcia's President Valcarcel addresses the Regional Assembly to explain the current situation Concerning the operation of Corvera Airport.
Lajarín denounced the regional government's lack of clarity on the subject, and complained that "we are learning more from the press with regards to the economic burden of the project on the region".
Notably, the Socialist also complained over the continuing practice of contradictory statements being made by various officials in public authority.
The entire Corvera Airport News timeline can be read by clicking the link >> HERE <<