Spain sees "Food Tourism" explosion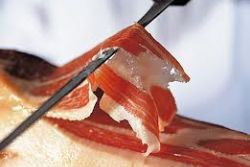 Barely 1 week after Spain was shown to be the dominant country in "Restaurant" magazine's list of top 50 Restaurants in the World, and a new report has shown how "Food Tourism" is becoming a more and more important sector for the industry.
The latest statistics from Spain's tourism office show that the country's Food was thought to be a key attraction for as many as 5.6 Million visitors last year - an increase of 4% on 2011.
Estimated expenditure on food and wine was placed at €6.4 million - representing a 10% increase on 2011.
According to a survey by the Institute of Tourism Studies or IET, the wine-making region of La Rioja received top marks by international tourists for its gastronomy, followed by Asturias, Extremadura and Navarra in 2010.
This follows further news this weekend which revealed how "Healthcare Tourism" has also been seen to become a more important niche for the tourism industry over recent years.
Recommended Reading
• Spain Dominates World's Best Restaurant 2013 List
• Spain Expects to see Healthcare Tourism Hike by 2020