Germany sees surge in immigration from Spain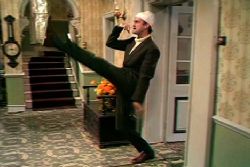 An influx of people from crisis-hit southern European countries like Spain, Italy and Greece has led to the biggest surge in German immigration in nearly 20 years.
The Federal Statistics Office said 1.081 million immigrants flocked to Germany last year, up 13% from 2011 and the highest number since 1995.
Leading the way were arrivals from countries in eastern Europe and from southern euro zone countries struggling with recession and high unemployment as a result of the currency bloc's 3-year old debt crisis.
The number of immigrants coming from Spain, Greece, Portugal and Italy rose by 40% or more compared to the prior year.
"The rise in immigration from EU countries hit by the financial and debt crisis is particularly strong," the Statistics Office said.
Germany has been a rare pillar of strength during the crisis, benefitting from deep structural reforms introduced a decade ago, competitive small-and-medium sized companies and record low interest rates resulting from its status as a safe haven.
Unemployment, at 6.9%, is hovering just above a post-reunification low. By contrast, more than 27% of workers in Spain and Greece are without a job, and youth unemployment in these countries is close to 60%.
This has made Germany, Europe's largest economy, an increasingly attractive destination, despite barriers like the language.
Still, the numbers from southern Europe remain fairly small in total terms compared to those from the east.
A total of 34,109 people came from Greece and 29,910 from Spain in 2012. That compared to 176,367 from Poland and 116,154 from Romania.