Rajoy calls for ECB help with business funding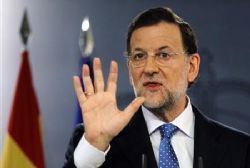 Spain's Prime Minister Mariano Rajoy said he backed potential additional action by the European Central Bank to help small businesses obtain funding at reasonable rates.
The Spanish premier said the European Investment Bank could also do more to help businesses struggling to obtain credit.
Small companies in Southern Europe are having to pay much higher rates for financing than in other EU countries.