The net losers in Spain's mobile phone wars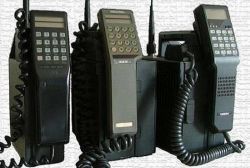 Recent data for the month of April has shown how mobile telephone numbers ported from Movistar and Vodafone remained significantly higher in number than from other operators.
Movistar saw a net loss of 91,000 customers, with Vodafone losing 85,000.
The only other operator to see a net loss of subscribers was MasMovil, which only lost 50 clients.
All of Spain's other Mobile Telecoms providers increased their number of subscriber, with Jazztel seeing growth of 87,000, followed by Ono with 45,000; MobilR with 11,000; Pepephone with 9,000; Tuenti with 7,900; Simyo with 5,900; Yoigo with 4,600; Orange Spain with 3,500, and Happy Movil with 1,000.
Just 2 weeks ago Vodafone announced they were to Sponsor Line 2 of the Madrid Metro for the sum of €3 Million. The line will be renamed in accordance with their new sponsors, with all stations along the route being rebranded to suit.