Madrid's health workers strike over hospital privatization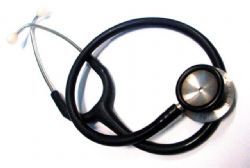 Thousands of doctors and nurses went on strike across Spain's Madrid region on Tuesday to protest against plans to spend less public money on health care, the most unpopular part of the government's drive to cut costs.
Medical workers plan 5 one-day strikes every week through to early June over the regional government's plan to tender the management of 6 public hospitals to private companies.
The protest shut down all but urgent care in 34 hospitals and dozens of health centers in the autonomous community of Madrid, a region of 6.5 million people which includes the capital.
Of all of the spending cuts the government has made in a 6-year on-and-off recession with 27% unemployment, one of the most hotly contested has been to the health service, which Spaniards consider top quality and reasonably priced compared with other developed nations.
Medical workers and their supporters have often marched through Madrid, Barcelona and other cities, claiming the government is setting the stage for full privatization.
"This will affect the quality of service at these hospitals, without a doubt," said Susana Hernandez, 45, doctor of internal medicine at one of the hospitals on the target list.
"They move the flow of patients to benefit the privatized hospitals, while the companies' first priority is always profit. We've asked for their figures to show how much they'll save, but their stats show this sale is a bargain (for the companies)."
The 10-year contracts to run the 6 hospitals would cost the government some €4.6 billion, said a source at Madrid's regional government who spoke on condition he not be named because the value has not been made public yet.
That amount would imply a 20% saving for the regional government which, like the other 16 regional authorities across Spain, has control of health care spending.
Spain has been told by the European Commission it must slash its public budget shortfall, one of the highest in the EU, but the target has been repeatedly relaxed as deep spending cuts and tax hikes hamper recovery from a deep economic slump.
ESSENTIAL SAVINGS
The region of Madrid spends almost half of its total budget on health care and must cut 7% of this in 2013 as part of its commitment to bring down its deficit to the equivalent to 1.2% of its economic output.
Spain spends around 10%t of its GDP on health, in line with the average for developed nations, according to the Organisation for Economic Co-operation and Development.
During Spain's property boom, from 2004 to 2011, the Madrid government built 11 new hospitals. That led to over supply that became increasingly unaffordable after the boom turned to bust in 2008, healthcare experts say.
PM Mariano Rajoy took office in 2011 on a pledge to restore confidence in Spain's finances as borrowing costs soared. His reforms cut healthcare spending by €3 billion last year and aims to slash another €3.1 billion this year.
The cuts have meant mass redundancies of senior doctors and limitations on subsidized medications. Health care professionals say they are working longer hours and that patients must wait longer for medical attention.
Tuesday's strike was broadly backed by Spaniards tired of an almost five-year recession, soaring unemployment and cost cutting policies they see as dictated by Brussels.
Opinion polls show 70% of Spaniards oppose healthcare privatization.
"They haven't been able to see me today, but they have a their right to strike and I support them," said Marcelina Paule, 58, while signing a petition to block the privatization plans outside the Infanta Sofia Hospital.
Referring to graft scandals that have hit both the royal family and the ruling PP, she added: "All the money the government has been caught stealing and all the corruption that there is, and now this? It's shameful."
MODEL UNDER SCRUTINY
For the hospitals that will be privately managed, Madrid plans to use a model tested in the region of Valencia in the late '90s, which they say has cut costs by one third, based on an annual calculation of the population served by each center.
Medical workers' labor unions and some healthcare experts say the model will not save money in the long term.
Others say the impact is not yet clear.
"If you could strip out the politics and ideology from healthcare - a tall order - the question then becomes 'do they perform better?' And the answer to that is we don't know yet and it'll be some time before we know for certain," said James Barlow, from London's Imperial College Business School, who is participating in a study of the Spanish, German, Polish and Finnish health systems.