Yoigo first to bring superfast mobile Internet to Spain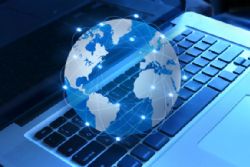 Spanish mobile operator Yoigo will be the first operator in the country to offer its customers superfast Internet on their smartphones with the launch of its 4G network in July.
A 4G network will give the fourth-biggest operator in Spain an advantage over rivals Telefonica and Vodafone, which have lost share to low-cost providers as customers in Spain - where the unemployment rate stands at 27% - seek cheap deals.
Yoigo's CEO Eduardo Taulet told a news conference there will be no extra charge for customers who currently have 3G mobile contracts.
Taulet said Yoigo, owned by Sweden's Teliasonera, will offer 4G services in the Madrid region from July 18. By the end of 2014 the service will be available for 75% of the population.
Superfast Internet services are already available in many European countries, including Britain, Germany, Italy and Portugal.
Yoigo will spend €200 million over 2 years on building the network, which will offer average speeds of between 20 and 40 megabits per second, comparable to fast home broadband speeds.
The higher speeds will make downloading high-resolution video easier and enable better multi-tasking on the latest smartphones and tablet computers.
Orange, owned by France Telecom, has also said it will launch a 4G network in Spain this summer. A spokeswoman for Vodafone said the company had carried out a pilot but declined to comment further on plans for 4G.
A spokesman for Telefonica could not immediately be reached for comment. The company has previously said it has developed 4G technology, though it is not known when it will be widely available in Spain.
Teliasonera scrapped the sale of Yoigo after failing to attract high enough bids.
The operator's market share grew to 6.66% in February from 5.34% a year earlier as a price war in the Spanish market heated up.