Over half of Spain's Energy Generation in April from Renewables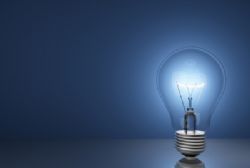 Hydro-Electrcity made up over one-quarter of all power production over the course of April, with Wind generated electricity coming a close 2nd with 22%.
Spanish Utility Company, Red Electrica De Espana (REE) also reported how PhotoVoltaic provided 3.6% of the total, and Solar Thermal 1.3%.
The report also noted how Spain's renewable energy production grew from 19% of all electricity generated in 2006 to 35% in 2010, however since then it has slipped back to aroudn 32%.
.
For 2012 as a whole, wind power provided 18.2% of Spain's energy, while solar photovoltaic 3.0% and solar thermal 1.3% of total demand.
Last February, wind power set a record for being the most important source of energy production, with 6 terawatt-hours (TWh) in January, with pressure being on for wind energy to supply 40% of the electricity consumption by 2020.
The production of solar energy is also being eyed for futher growthm with, Extremadura recently announcing a new 250 MW unsubsidized solar plant. Once completed, the project is expected to be the third largest such plant in the whole world.