Spain refuses extradition of HSBC data thief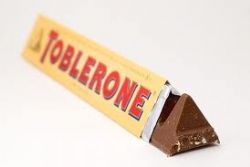 Spain has ruled against extraditing a former HSBC employee who is wanted in Switzerland on charges of stealing data on tens of thousands of bank accounts that a number of EU countries have used to pursue suspected tax evaders.
Switzerland had asked for Herve Falciani, who has Italian and French citizenship, to be extradited to face charges including unauthorized obtaining of data, breach of trade secrecy, industrial espionage and violation of banking secrecy.
Falciani has acknowledged taking the data but describes himself as a whistleblower against what he calls "scandalous" practices at Swiss banks.
In a ruling published on Wednesday, Spain's High Court said the charges Falciani faces in Switzerland are not considered crimes under Spanish law.
Tax authorities in France, Italy, Spain and Germany have used the data from Falciani to pursue billions of euros in lost taxes.
Falciani fled to France in 2009 after HSBC discovered the data leak and put him under investigation. In July last year he traveled to Spain, where he was detained on an international arrest request triggered by the Swiss warrant.
He had received a conditional release from custody in December ahead of the extradition proceedings, which took place last month.
A former Spanish tax authority told the High Court judges that Spain had used Falciani's data, received from France, to go after hundreds of suspected tax evaders and collect €250 million in levies.
Switzerland has 3 days to appeal the court's decision.